We are committed to customer satisfaction:

We are Louisiana's only America's Best Bicycle Shops and a USA Cycling Preferred Dealer, and provide not only excellent service, but the best products and post sale support in the area bar none. We are the only Authorized Zipp Repair/Warranty Demo Dealer in our area. We stock 202's, 303's, 404's, 808's and Super 9 Carbon Clinchers Discs, Firecrest Full Carbon Clinchers and Tubulars, we also have a 303, 404 and 808 Firecrest Full Carbon Clincher Demo set of wheels for you to ride to test out!

We are also the only Shimano Gold S-TEC (Certified) Mechanic/Shop in our area, and are the repair & warranty center for SRAM as well. We do Professional Fittings by appointment utilizing WN Precision's Fit System.

We are also an ENVE Composites Smart 6.7 Wheel Demo Center with a demo set in for a test ride!

As Louisiana's only Campagnolo Pro-Shop, we have the only expertize and knowledge for all authorized repairs, tune-ups or installation for Campagnolo Products.



http://usacycling.org/clubs/findprefdealer.php?state=LA

We are located between the Highland and Holiday Bridge(s) in Houma, LA. Our address is:
6860 W. Park Avenue
Suite D
Houma, LA 70364
Ph: (985) 327-8709

Hours of Operation:
Mon-Friday 9:00-5:30
Saturday 9:00-3:00

Training Rides are available and everyone is invited with no riders left behind on our rides. Contact us today to race for the area's only Shop Sponsored and run Team in the area, and one of only 3 in the State of Louisiana. Commitment to Cycling is our passion!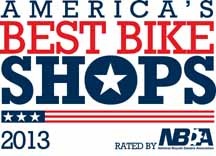 sales@bgbicycles.com


http://www.facebook.com/find-friends/?ref=pf#!/pages/BG-Bicycles/164218966947339